Focus on the vaccination campaign in NP Tunisia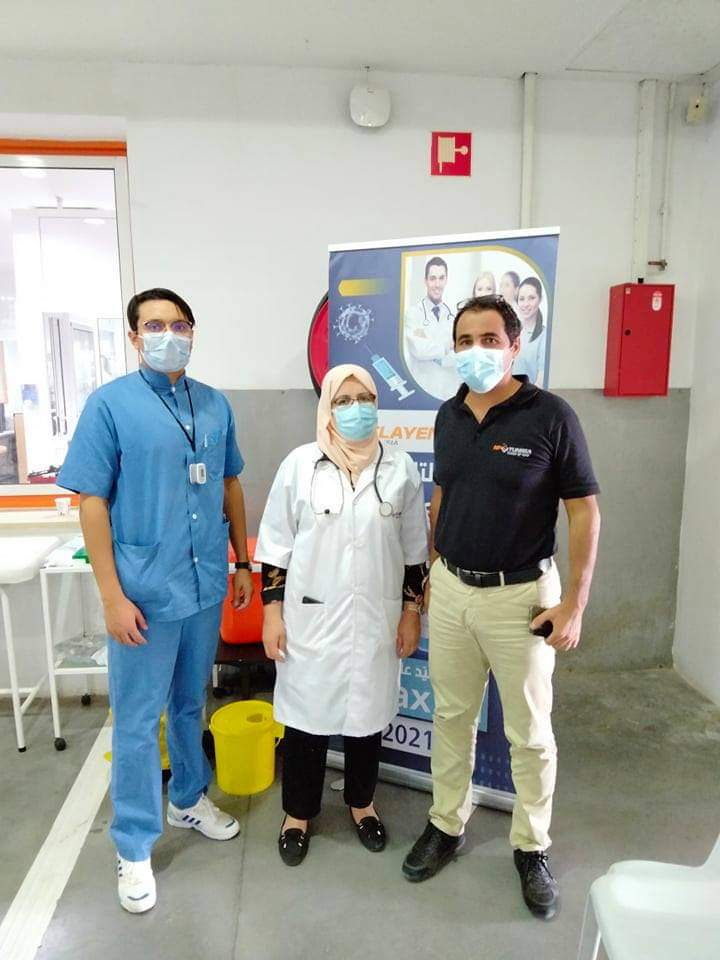 On October 1st, a vaccination day was organised at NP Tunisia. Strongly recommended, as a participation to the national effort against the fight of COVID, Jamel Kasmi (Director of NP Tunisia) and his teams worked to allow those who wish to have access to the vaccination.
On a voluntary basis, Walid Mabsout (HR Manager) and Lassilaa Nawras (HSE Engineer) compiled a list that was sent to the regional occupational medicine inspectorate, which made it possible to obtain the necessary vaccine orders as well as the specifications related to the preparation of this vaccination day at our Tunisian site.
As far as vaccination is concerned, in Tunisia, 50% have completed the vaccination, 43% have had at least one dose and according to Hichem Louzir, Director of the Pasteur Institute and Head of the vaccination campaign, the collective immunity rate is around 80% (taking into account people who have been infected by COVID).
To date, 100% of the volunteers who have been summoned have been vaccinated!