March 8th: International Women's Rights Day 🌹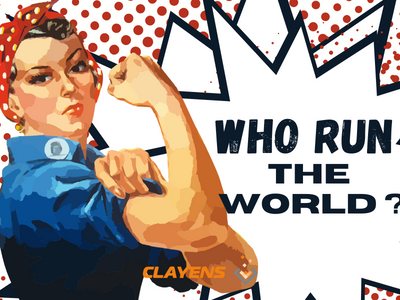 Today, on the occasion of International Women's Rights Day, we would like to take the time to celebrate all of our female employees who contribute to the success of our group.
In #clayens, we are proud to have talented and determined women in key positions within our group. From production to project management, finance to human resources, our growing number of women employees demonstrate an unparalleled expertise and passion for their work that has a significant impact on our success.
We are committed to ourselves to offer a balance between professional and personal life. We daily work to implement measures that allow our teams to grow and use their full potential.
Guided by our values: Trust, Reputation, Integrity  and Progress and our group culture that promotes diversity, inclusion and gender equality. In Clayens, we believe that success is built on collaboration, openness and recognition of the value that each person brings to our group.
It is through our talented and diverse teams that we are able to meet the most complex challenges and continually innovate.
We are proud to say that at Clayens, we celebrate every woman, every day.
Thank you to
Clémence, Marie-France, Christelle, Loana, Mandy, Aileen, Anna-Maria, Louisa, Morgane, Chrystelle, Amandine, Pauline, Oumaima, Maryam, Virginie, Alexia, Cyrine, Abir, Phonepadith, Lai, Karen, Valérie, Klaudia, Dorota, Malgorzata, Dorota, Renata, Alisa, Katarzyna, Yuliia, Dalila, Hanan, Virginie, Estelle, Mélanie, Alexia, Eva, Pravdová, Claudia, Fabiola
Click here to discover our women team