It means joining a French industrial group in the plastics industry, a fast-growing multi-specialist that is among the world leaders in the sector.

It means being ready to take on new challenges.
It means evolving in a sector that is changing rapidly to meet the challenges of a circular economy, by promoting eco-design: by sourcing recycled materials in our production, by anticipating the recycling of products and their reuse even before they are designed.

It means evolving within autonomous teams, in a collaborative and dynamic environment!
Today, CLAYENS Group adventure brings together average 5 000 men and women around the world, who share common values:
TRUST, REPUTATION, INTEGRITY and RISE. 
Our multiple skills enable us to meet the challenges of various sectors, and to offer our clients a complete and tailor-made support.
In order to take up new challenges, we recruit our talents in many different fields by addressing everyone : committed to the fight against discrimination in hiring, CLAYENS defends the diversity of talents and equal opportunities. The diversity of our employees' profiles is the strength of our group!
For young talents, applying to CLAYENS is an opportunity to join a group that encourages the development of skills and the taking of initiatives : the development of talent through action is at the heart of our company strategy. 
We offer many opportunities for internships and work-study programs : we are preparing for the future by investing in training and helping our young people find employment thanks to real career prospects in France and abroad. 
Committed to an industry that combines innovation and responsibility, we embody our slogan every day: 
" A world of opportunities !"
our values
We are driven every day by strong values that constitute the DNA of CLAYENS: 
Trust
We want to embody and inspire trust through our actions and attitudes. We act in partnership, respecting our commitments and encouraging internal initiative.
Reputation
Our reputation is the essential asset of the company. We want to act permanently to preserve it.
Intergrity
We do not compromise. We cultivate exemplarity. In a permanent desire to set an example and to be close to our customers, we defend an honest and transparent company policy on a daily basis.
Rise
Open to the world and looking to the future, we want to make progress every day, for the benefit of our customers, our employees and our shareholders.
Our culture is built around strong ethical principles. Clayens promotes awareness and encourages its employees to conduct themselves in accordance with the Group's Code of Ethics, which defines and integrates ethical values into the proper functioning of our Group.

1. Application
You find the your dreams job and apply in one click OR you send us a spontaneous application
2. Selection
We will study your application and contact you as soon as possible
3. Meeting
We start by discussing your plans and the recruitment context over the phone
You meet with a member of the HR department and your future manager, by video and/or on site
4. Integration
We write a proposal and prepare your arrival in the best conditions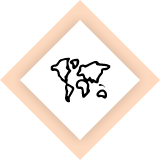 36
Nationalities represented in the group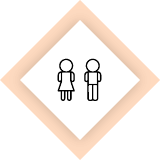 55% - 48%
Male/Female Distribution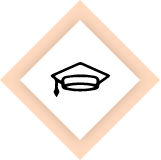 14 years
Average seniority in the company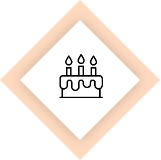 OUR TESTIMONIALS
Joining CLAYENS means benefiting from a Human Resources policy that is committed to helping its employees grow through the development of skills via training, the enhancement of performance, the detection and development of potential, and the construction of long-term career plans.
our RH poliCY
You want to know more about career development, diversity and gender equality at Clayens ?