Clayens, a global group specialising in the processing of ultra-high performance materials, assists electrical equipment
manufacturers and industrialists in the design and manufacture of electrical and electronic parts.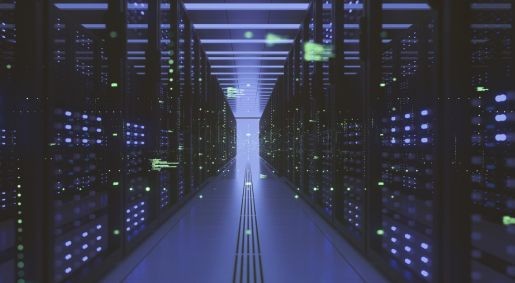 Design and manufacture of parts for companies in the electrical and electronics sectors
Electrical insulation components need to meet the most stringent requirements in terms of safety, security and durability. Our team is on hand to support you every step of the way, from the initial stages of your project right through to series production. We have the technology and resources to design and produce:
Thermoset insulation parts
Composite insulation parts
Machining of insulation parts
Assembly of various electronic components
Plastronics
Electrical insulation parts for all types of use
We strive to provide you with impeccable quality that stands the test of time, while incorporating innovative technology for enhanced performance.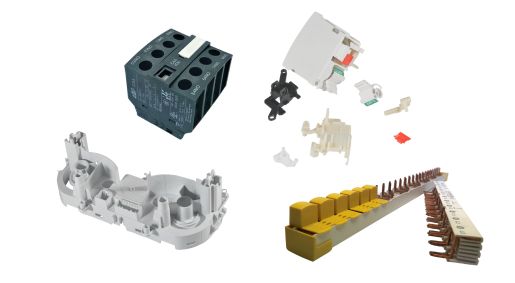 Ultra terminal and special electrical equipment
From sockets to switches and from meters to circuit breakers, we know how to injection-mould or machine protective parts that will be in direct contact with users. 
Medium and high voltage
Whether you need transformers, circuit-breaker components or insulation parts, we can help you create specific parts for medium- or high-voltage lines.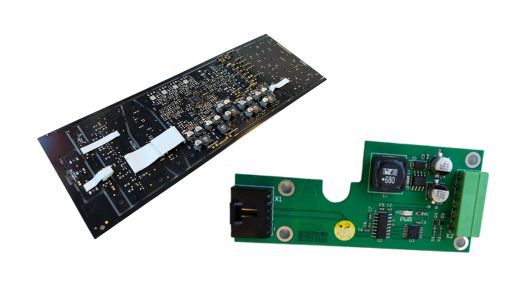 Assembly of electronic components
We can combine our expertise in plastics injection and compression with the integration of electronic components to create electronic boards, cable harnesses, etc.
Clayens, your technical partner
For drawing parts, choosing materials or calculating material resistance, Clayens becomes your design office or backs up your technicians to ensure your project is completed successfully.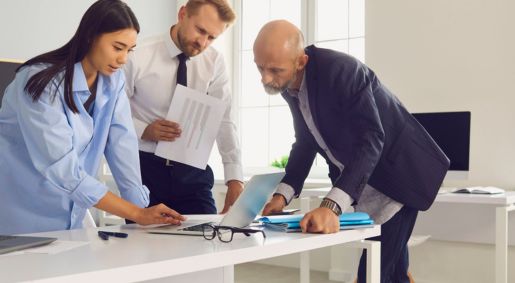 A state-of-the-art R&D department
At Clayens, our aim is clear, namely to provide you with technical solutions to meet ever more demanding requirements. That's why our R&D department is a driving force in a number of areas.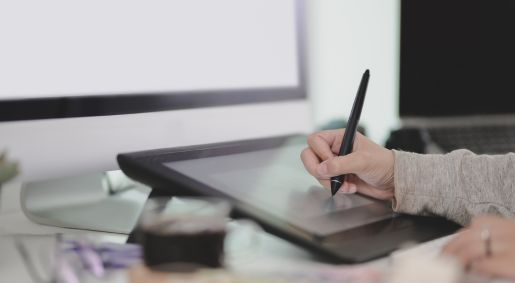 A design office that listens
Whether your specifications are clearly or loosely drafted, we can help you to formulate your requirements and translate them into a perfectly finished part. Our design office ensures the feasibility of the project and makes recommendations in terms of design and materials.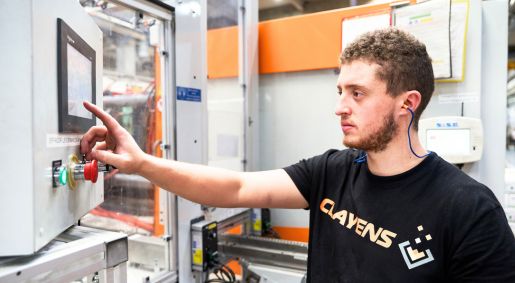 Control of the production chain
We control every stage of the production chain. After building the right production tools (such as moulds), we then launch large-scale production at our sites. Of course, logistics are an integral part of your project from the outset.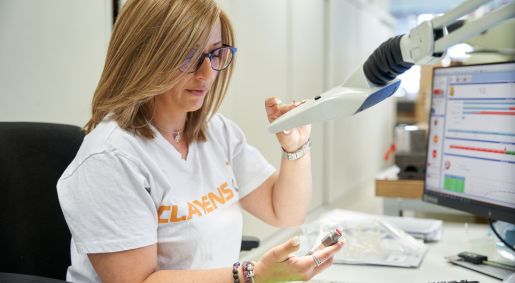 Quality control
We pay close attention to the quality and consistency of the parts we produce. Insulation parts require the perfect processing of materials to withstand high electrical currents and chemical and environmental aggression.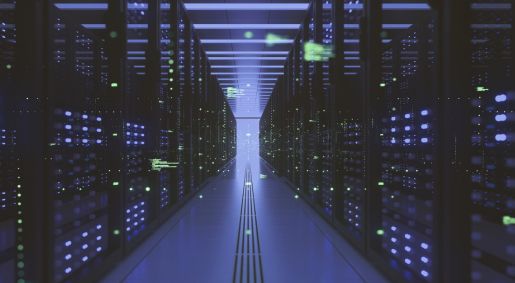 A wide range of processes for the design of electrical insulation and electronic parts
Our expertise in different technologies (thermoplastics, thermosets, electronics, etc.) combined with our mastery of a wide range of processes (injection, compression, etc.) means we can support you at every stage in the design of your electrical and electronic parts.
Clayens seeks to develop a relationship of trust with you for high value-added projects. We make it a priority to meet the commitments we undertake with you, both financially and in terms of the support we provide.
With production sites all over the world, we have the human and material capacity to meet your needs. Talk to us about your next project!
Our sites dedicated to companies in the electrical and electronics sector
Nos certifications